2023 Speakers
Anchoring the workshops, DFMI will feature a series of keynote speakers whose work intersect with and challenge traditional research methods, each offering concepts and practices that compel methods to swerve towards inventing new modes of inquiry.
Ashanté Reese
Assistant Professor, African and African Diaspora Studies
Dr. Ashanté Reese is Assistant Professor of African and African Diaspora Studies at The University of Texas at Austin. She earned a PhD in Anthropology from American University and a bachelors of arts in History with a minor in African American studies from Trinity University in San Antonio, Texas. Broadly speaking, Dr. Reese works at the intersection of critical food studies and Black geographies, examining the ways Black people produce and navigate food-related spaces despite anti-Blackness. Animated by the question, who and what survives?, much of Dr. Reese's work has focused on the everyday strategies Black people employ while navigating inequity. Her first book, Black Food Geographies: Race, Self-Reliance, and Food Access in Washington, D.C., takes up these themes through an ethnographic exploration of anti-Blackness and food access. Black Food Geographies won the 2020 Best Monograph Award from the Association for the Study of Food and Society. Her second book, Black Food Matters: Racial Justice in the Wake of Food Justice, is a collection co-edited with Hanna Garth that explores the geographic, social, and cultural dimensions of food in Black life across the U.S. Her work has been supported by the National Science Foundation, the Woodrow Wilson Foundation, and the Mellon foundation and has been published in a variety of academic and public venues: Antipode, Human Geography, the Oxford American, and Gravy Magazine among others.
Currently, Dr. Reese is working on a project tentatively titled, The Carceral Life of Sugar in which she explores the spatial, economic, and metaphorical resonance of the plantation in the early 20th century convict lease system in Texas and the ongoing carceral significance of sugar in everyday (Black) life.
---
Edgar Gómez Cruz
Associate Professor, School of Information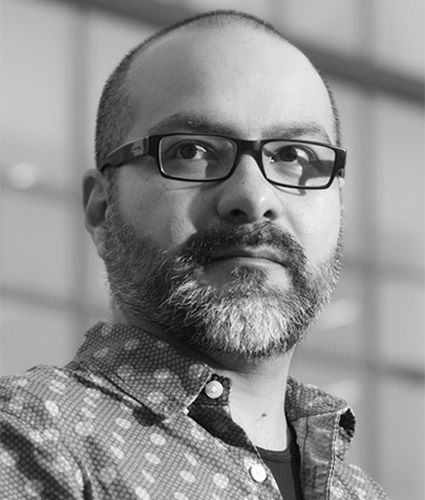 Edgar Gómez Cruz is an Associate Professor at the School of Information at The University of Texas at Austin. He has published widely on several topics relating to digital culture in top journals, particularly in the areas of material visual practices, digital ethnography, and critical approaches to digital technologies; his current research focuses on the datafication of everyday life in the Global South. With investigations into algorithms and adhesive bandages alike, his work mediates across how we come to interact with and understand the physical, everyday objects that populate our landscapes as well as the digital technologies and infrastructures that increasingly permeate them.
---
Jiabao Li
Assistant Professor, Design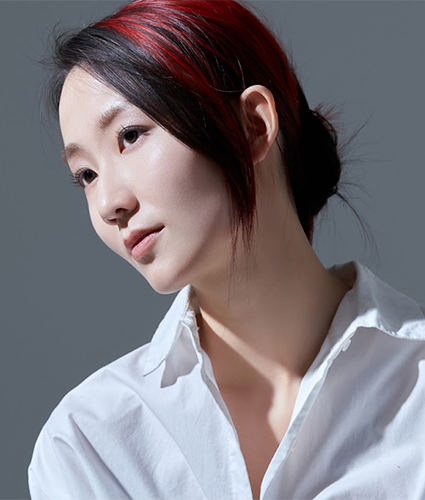 Jiabao Li creates works addressing climate change, interspecies co-creation, humane technology, and perceptions. Her mediums include wearable, robot, AR/VR, performance, scientific experiment, installation. In Jiabao's TED Talk, she uncovered how technology mediates the way we perceive reality. She is a member of NEW INC Creative Science at the New Museum. Jiabao is a Tenure Track Assistant Professor at The University of Texas at Austin. Her lab explores the intersection of art, design, technology, and biology. She graduated from Harvard GSD with Distinction and thesis award.
Jiabao is the recipient of numerous awards, including Forbes China 30 Under 30, iF Design Award, Falling Walls, NEA, STARTS Prize honorable mention, Fast Company, Core77, IDSA, A' Design Award, Webby Award, Cannes World Film Festival Best VR short Award. Her work has been exhibited internationally, at Venice Architecture Biennale, Ars Electronica, Today Art Museum Biennial, SIGGRAPH, Milan and Dubai Design Week, Ming Contemporary Museum, ISEA, Anchorage Museum, OCAT Contemporary Art Terminal, CHI, Museum of Design, Alaska State Museum. Her work has been featured on Fast Company, Art Forum, Business Insider, Bloomberg, Yahoo, South China Morning Post, TechCrunch, Domus, Yanko Design, Harvard Political Review, The National, Leonardo, Exceptional ALIEN.